FosterAdopt Connect's staff members are the biggest resource we bring to the community of foster and adoptive families. This passionate, committed, and skilled group of individuals devotes their time and talent to making a difference each day in the lives of the children and families we serve.
LORI ROSS
Lori Ross is the founder, CEO and President of FosterAdopt Connect. Lori and her husband Randy have been foster/adoptive parents since 1985. Together they have cared for more than 400 foster children and adopted 23 ranging in age from 5 to 34. They also had five biological children along the way! Lori holds a degree in psychology and has completed thousands of hours of additional training in issues related to the special needs of abused and neglected children. Lori has worked with the Missouri Children's Division as a teaching foster parent for over 30 years. Her reputation within the child welfare community is an invaluable asset to the organization and has contributed to FosterAdopt Connect's effective advocacy work on behalf of Missouri's kids and families. In addition to her work with FosterAdopt Connect, Lori has worked with the North American Council on Adoptable Children as a consultant in their Community Champions Network, providing child welfare services in the states of Texas, Colorado and Ohio. Lori also participates in numerous child welfare-related task forces and boards, and currently serves as the Co-Chair for the Missouri Task Force on Children's Justice.
LEON FISHER
Leon Fisher is FosterAdopt Connect's Chief Financial Officer.  After graduating with his Bachelor's and Master's Degree, Leon spent 12 years living in Russia working with at-risk youth and children.  Upon returning from Russia in 2006, Leon started and ran a successful business for nine years. Eventually, Leon's heart for children and at-risk youth led him back into the nonprofit world.  He joined FosterAdopt Connect's staff in 2014 in the Springfield location.  In 2015 Leon was asked to become the Development Director at the headquarters in Kansas City.  After becoming a Certified Nonprofit Accounting Professional in 2016, Leon was asked to move into the CFO position.  Leon and his husband, Vladimir, live in Kansas City.
BRIDGETT MYERS
Bridgett Myers is the Chief Development Officer at FosterAdopt Connect. Bridgett assumed the new role for the organization in January 2018. Bridgett works directly with the Presiden/CEP to promote the organization's mission and achieve fundraising goals by securing financial support from foundations, corporations, government entities, and individuals. Bridgett also provides support to the communications and public relations staff who promote FosterAdopt Connect's programs, services, activities, and community events. She also provides guidance and expertise to support fundraising efforts in all branch offices. Bridgett comes to FOsterAdopt Connect with 22 years of non-profit executive leadership experience and attended Missouri State University with a major in business communications. Bridgett resides in Kansas City with her husband Tom. She and Tom have three sons and enjoy spending time with their two grandchildren, Madison and William.
JENNIFER JOHNSON
Jennifer Johnson is the Chief Operating Officer at FosterAdopt Connect, a role she's held since 2010. Jennifer has been happily married for 20 years and has two beautiful girls. She graduated with distinction from the University of Kansas with a degree in psychology. She has been involved in social services since the beginning of her career including being a house parent with her husband, managing a long-term girls group home, advocating for victims of domestic violence, as well as supervising a number of residential programs. Jennifer currently supervises the foster care Licensing, Extreme Recruitment, and older youth programs.
Headquarters - Independence, MO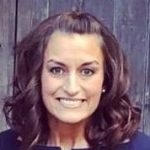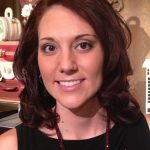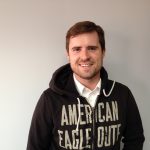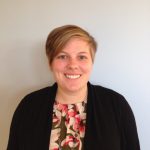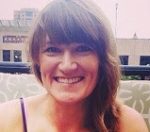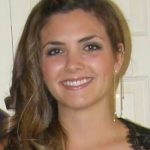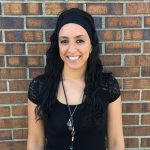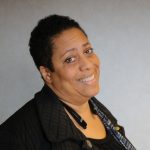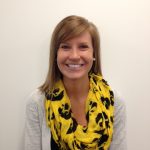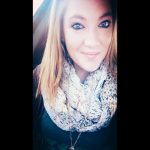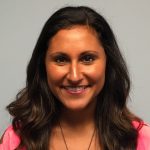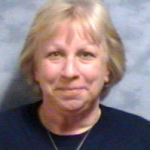 Joni Hiatt is our FosterAdopt Connect Kansas Director of Programs.  Joni and her husband Jim are lifelong residents of Olathe and have been foster parents for 22 years, fostering over 130 children. Jim and Joni have three daughters and one grandson.  In 2002, Joni volunteered as a Director on the Board of Kansas Foster & Adoptive Children Inc. (KFAC). Joni held this Director position up until serving as President of KFAC from 2005 until 2014. In April, of this year, when the organization merged with FosterAdopt Connect, Joni became the Kansas Director of Programs for FosterAdopt Connect, leaving her position in the Olathe School District where she had served for 17 years.  The Eastern Kansas office is headquartered in Olathe and houses the Resource Center for foster/adoptive families.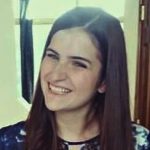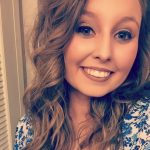 Mary Haldeman is Program Director of the Southeast Missouri branch office in Poplar Bluff. She holds a bachelor's degree in Elementary Education and a master's degree in Community Counseling, and is a Licensed Professional Counselor. She enjoys working with children and families, and spent 10 years teaching in the public schools, 10 years counseling in community mental health and a hospital, and has fostered for the past 17 years. Mary is proud to be a mother to her four beautiful children who she was blessed to adopt. Her kids are Natalie, Jaelyn Grace, Shae, and Zaiden. She also has two grandkids, Gabriel and Elena. Mary enjoys being outside in the fall and spring working in the yard, taking walks, and spending time with family and friends.
Katie McCoy is a Family Advocate/Trainer at the Southeast Missouri branch office in Poplar Bluff.  She received a Bachelor of Science in Social Work and has been a Licensed Social Worker in the state of Minnesota since 2005.  She enjoyed volunteering as a youth and young adult and serving in various leadership roles and on several committees as a college undergraduate.  Katie has always had a passion for helping people and working with children and families.  For 10 years, she worked with families from diverse backgrounds in the Minnesota child welfare system and then with adults in the behavioral health unit at a local hospital after moving to Missouri.  Katie can most often be found around music, kayaking, hiking, and playing Scrabble with friends and family in her down time and is excited to further FosterAdopt Connect's mission and services in southeast Missouri.