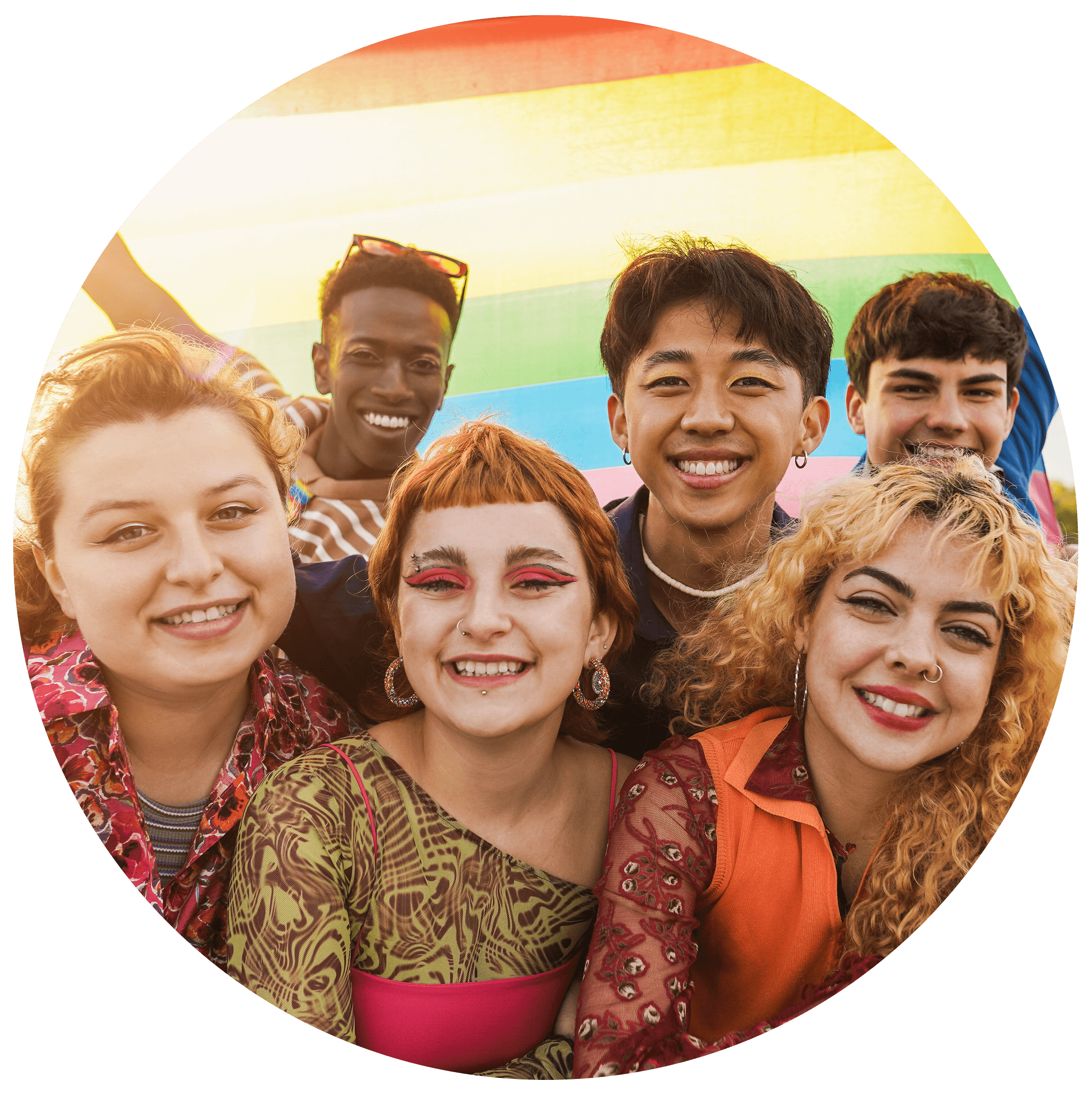 The Youth Acceptance Project (YAP) is a clinical model that works with the families of LGBTQ+ youth to address emotions related to their child's sexual orientation, gender identity, or gender expression. YAP helps families learn new and supportive behaviors to improve their child's well-being and their own understanding.

If you are a family currently in one of the communities we serve, please contact us using the form below.
A Road to Empathy
The YAP works with families of children already in or at risk of entering the child welfare system due to family stress resulting from their child's sexual orientation, gender identity, or expression. The YAP intervention of LGBTQ+ children is designed to build empathy and acceptance among parents/caregivers, foster parents, extended family members, social workers, and/or congregate staff involved in a child's care. This model is responsive to families' experiences within their own culture, religion, and race.

Rooted in Trauma Therapy
Our YAP team provides a trauma-informed, psycho-educational model while partnering with parents/caregivers. We help families to process misinformation, resistance, fear, and grief that they often struggle with when they learn that their child is LGBTQ+. The result of this intervention has a significant positive impact on the family's functioning, as well as lasting improvements on the overall wellness of LGBTQ+ children.

OUR AMERICA: WHO I'M MEANT TO BE
They are young, they are transgender, and they are champions for their community. Our America: Who I'm Meant To Be explores what it is like to be a transgender young person in the U.S. today. ABC News Correspondent Gio Benitez sits down for a first of its kind interview with the GenderCool Project, a youth-led movement to educate people about transgender and non-binary youth. (From https://ouramericaabc.com/who-im-meant-to-be-2023/about)