Sammy's Window Clothing Closet and Food Pantry provides the extra support that foster and adoptive families need to care for the children in their home. Every child in a foster or adoptive home can receive clothing, food, hygiene items, furniture, school supplies, and baby equipment. 
---
The Sammy's Window Story
On July 11, 2008, Mark Hay sat at his dad's bedside and watched him, peacefully take his last breath here on earth.  Although his heart no longer beats physically on this earth, his heart beats for others through this service to foster and adoptive families.
At only 6 years of age, Sammy was forced to leave his home and family because of his father's involvement with boot legging during the Prohibition and his mother's health issues. He was placed on a bus and sent to live with extended family all the while missing his parents. Sammy frequently sat at the window looking out hoping to catch a glimpse of something familiar. The world as he knew it no longer existed. 
After the passing of his father, Samuel L. Hay (Sammy), in 2008, Mark Hay launched Sammy's Window Clothing Closet to support children in foster care with tangible items so they can come to understand that in the midst of all the sad and unfamiliar moments, there are people who care.
---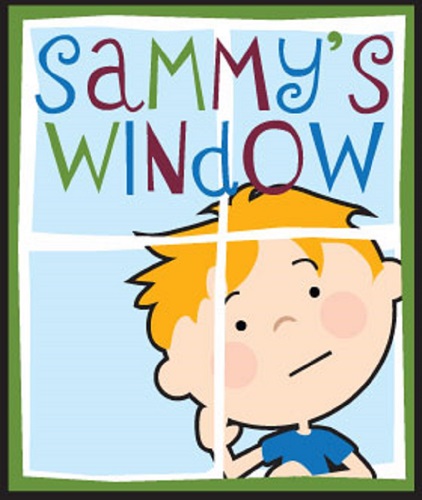 Independence, MO
18600 E. 37th Terrace S, Independence, MO 60457
Monday - Friday: 8am-4pm
1st & 3rd Saturdays: 8am-Noon
Food Pantry Hours
Thursdays: 8am-2pm
1st & 3rd Saturdays: 8am-Noon
Eastern Kansas
827 North Walker Street, Olathe, KS 66061
Clothing Closet Hours Vary
Contact Joni Hiatt at
913-375-2533
Northwest Missouri
409 W. Washington, Chillicothe, MO 64601
Clothing Closet Hours Vary
Contact Garni Churan
660-225-0059
Southeast Missouri
2198 N. Westwood Blvd., Poplar Bluff, MO 63901
Clothing Closet Hours Vary
Contact Mary Haldeman
573-552-4295
Southwest Missouri
509 S. Cavelier, Springfield, MO 65802
Clothing Closet and Food Pantry Hours
Tuesday: 4pm-7pm
Fridays: 9am-1pm
Or by appointment
Sammy's Window Clothing Closet depends on the generous donations of our community partners. There are many ways you can support foster and adopted children:
Host a clothing/food drive

Gift new and gently-used clothing

Donate financially
Contact us for more information or give directly here: