Bringing Stability to Foster and Adopted Children's Lives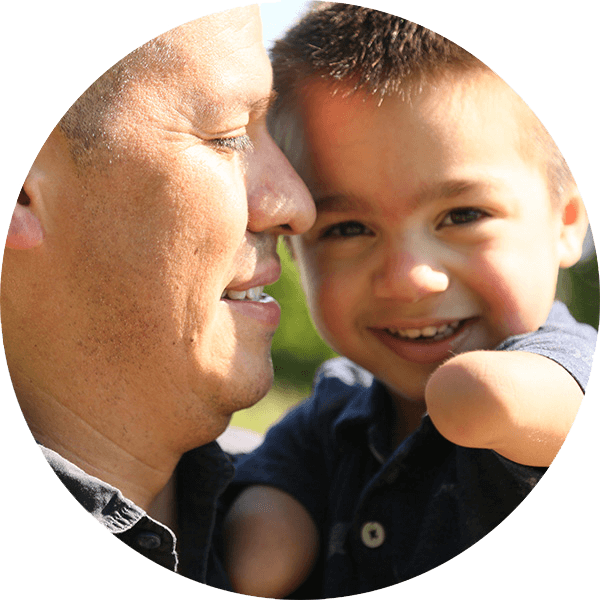 Stability is key to healthy child development, especially for those who have suffered abuse and neglect. FosterAdopt Connect works to ensure that children are united with loving biological, relative/kinship, foster, and adoptive parents to begin the healing process through programs such as Extreme Recruitment ® , 30 Days to Family, Behavioral Interventionist, Kinship Navigator, and Rapid Reunification.
Family Permanency Services Provided by FosterAdopt Connect
Select a program to learn more:
30 Days to Family ®
This fast-responding connects children to family or friends within the first 30 days of entering foster care.
Extreme Family Finding™
Intense detective work and follow up connects children lingering in foster care or are considered "difficult to place" with extended family willing to adopt.
FAC

Behavioral Interventionist™

In-home care with focused attention on a helping children heal and repair behavioral struggles keeps children in a loving homes rather than institutions or moving to new foster home.
Kinship Navigator
Gain one-on-one support from a team experienced in navigating the child welfare system, so that you have increased access to the services you your family needs to thrive.
Fostering Prevention
Find support in crucial areas to prevent children from entering foster care while providing the family stability and safety.
Additional Family Permanency Resources
Entering adulthood is never easy. FosterAdopt Connect's Community Youth Connections Project® (CCYP) helps older foster youth navigate the struggles of being thrust into adulthood after aging out of foster care.
read more