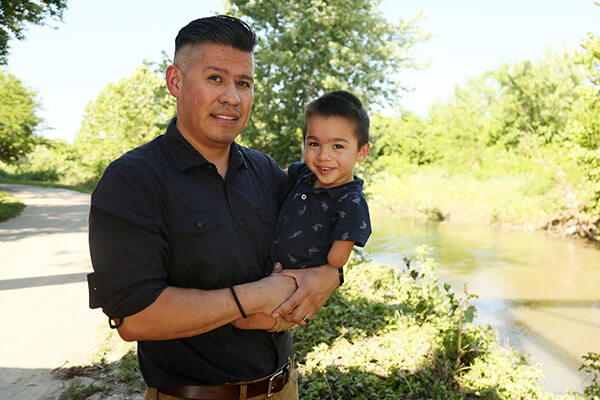 You Have the Power to Transform a Child's Life
Thank you for taking the next step in learning how you can help care for one of the 20,600 children in foster care in Missouri and Kansas! FosterAdopt Connect is here to help you navigate the steps toward becoming (and staying) a foster parent with experienced staff, informative training, and helpful resources.
Things to Know Before You Get Started
More than 20,000 children in Missouri and Kansas have entered foster care.
Reunification is the end goal in almost all cases, and foster families are expected to work toward that goal.
Adopting children from foster care is best achieved by focusing on foster parenting first.
The average age of a child in foster care is nine years old, and they are often accompanied by siblings.
There are several requirements you must meet to become a foster parent in Missouri or Kansas.
Ready to Become a Foster Parent?
It typically takes 4-6 months from the first call to be fully licensed and ready for placement of a child. As a subcontractor of Cornerstones of Care, the initial intake takes place with them. To get the process started call 855-778-5437 or visit Cornerstones of Care. They will complete a phone intake, send initial paperwork, and then assign you to either FosterAdopt Connect or to Cornerstones of Care to complete the licensure process and training
Need Additional Information?
Visit our Foster Care Licensing page for more detailed information regarding the process to become a foster parent, including basic information, requirements, and frequently asked questions.
You can also reach out to us with any questions using the form below: