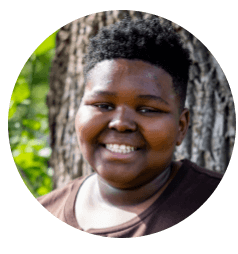 JayVan is an eleven-year-old African American male who has brown hair and brown eyes with a big smile. JayVan is one who loves to be by himself but isn't bothered if a friend would like to play x-box, basketball, or even ride their bikes. Others would say that JayVan is a really good kid that loves his family; and animals. JayVan likes to talk but it can take some time for him to warm up to new people. JayVan can be sensitive at times but he is really wanting a family that will love and support him.
JayVan will be in the 6th grade for the 2023-2024 school year. Those people who know JayVan have shared that he is incredibly smart and easy to talk to. If you were to ask JayVan to picture his future as an adult, he would talk about how much he wants to have a big family that he can spend holidays and birthdays surrounded by people who love him. JayVan also stated that when he grows up, he would love to be a streamer. He does not like to get special attention; he just wants to live his life like other kids.
JayVan would thrive in a structured, consistent, and nurturing home with support and love instilled in his daily routine. He would do best in a home with him being the only child or with other boys his age. JayVan would prefer to be in a home with only a mom.
If you would like to learn more about JayVan,
please contact:
Melissa Haggard
Melissa.Haggard@FosterAdopt.org
816-381-7446
Extreme Family Finding at FosterAdopt Connect
18600 E 37th Terr S,
Independence, MO 64057