Roll for a cause!
Join FosterAdopt Connect for the inaugural Office Chair Games! Compete in a series of office chair events against other teams to claim the top spot. Come for the competition, team-building, philanthropy, and of course, the Ultimate Office Party after the games featuring food, drinks, and more.

Events include:

• Chair Rowing – Moving as a team around a fixed point and back to the finish line;

• Marathon – Two team members give it their all in a test of endurance and stamina;

• Short Relay – A quick test of speed where the office chair is the baton;

• Chair Curling – One push to see how close your office chair can get to a goal.

Scores are assigned to teams based on overall times/placement. Ties for final placement are settled by knock-out rounds of Office Chair Dodgeball.

Teams, companies, and organizations from all over the KC Metro will be participating and slots are filling up fast! Encourage your boss to sign up today to be a part of the only event of its kind in the midwest.

Click here for more information about teams and sponsorships to send to your boss or CEO.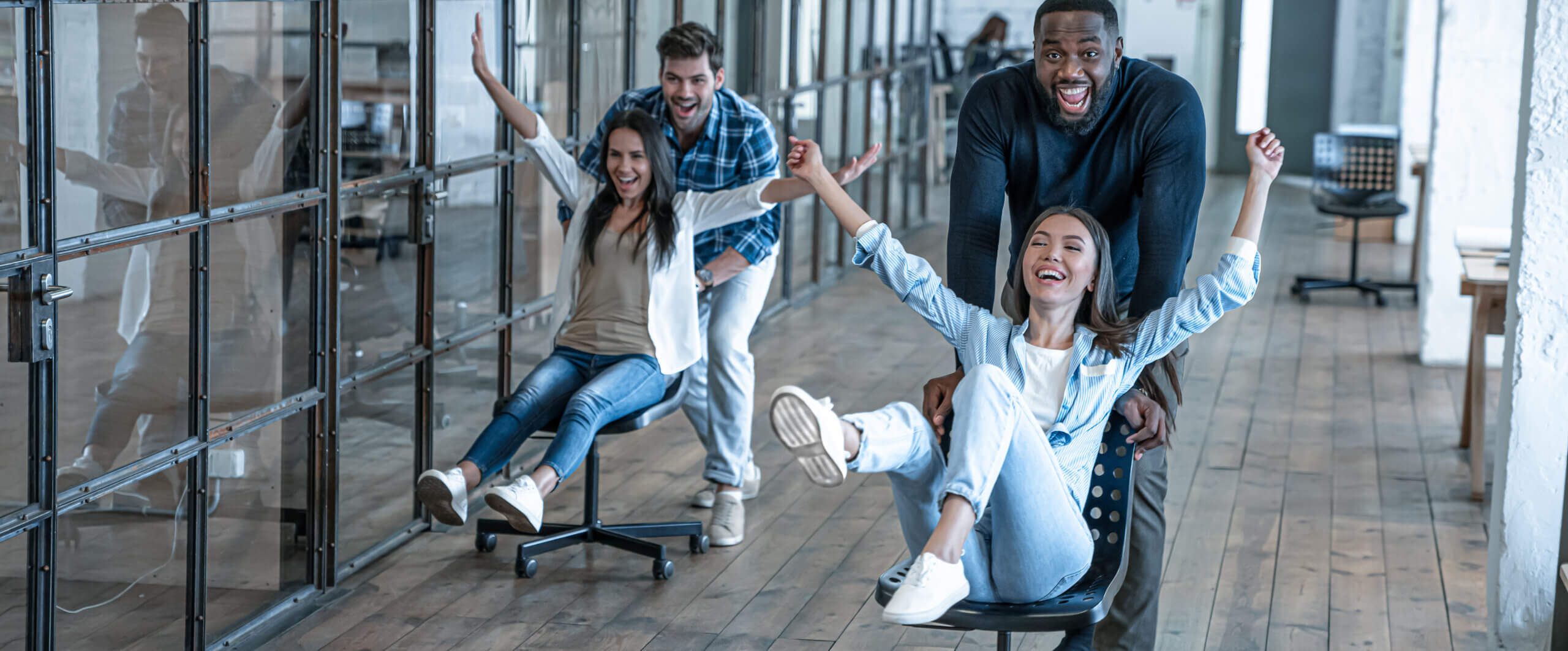 Thank you to our generous sponsors!
UPS
Crane Brewing
KPMG
Shook Hardy & Bacon
Delta Dental
Christensen Group Insurance
David and Denise Schleogel
Stephen and Susan Kaine
Lockton
Ewing Marion Kauffman Foundation
The Hastings Law Firm
Country Club Bank
Evergy
Mike McGonigal
Hallmark
PWC
Impact Interiors, LLC
Ashlee Harmon
Daniel and Leslie Hogan
Michael and Jennifer Torti
Max and Caroline Wilber
Sponsorship opportunities are still available for this event. Fill out the form below if you are interested.