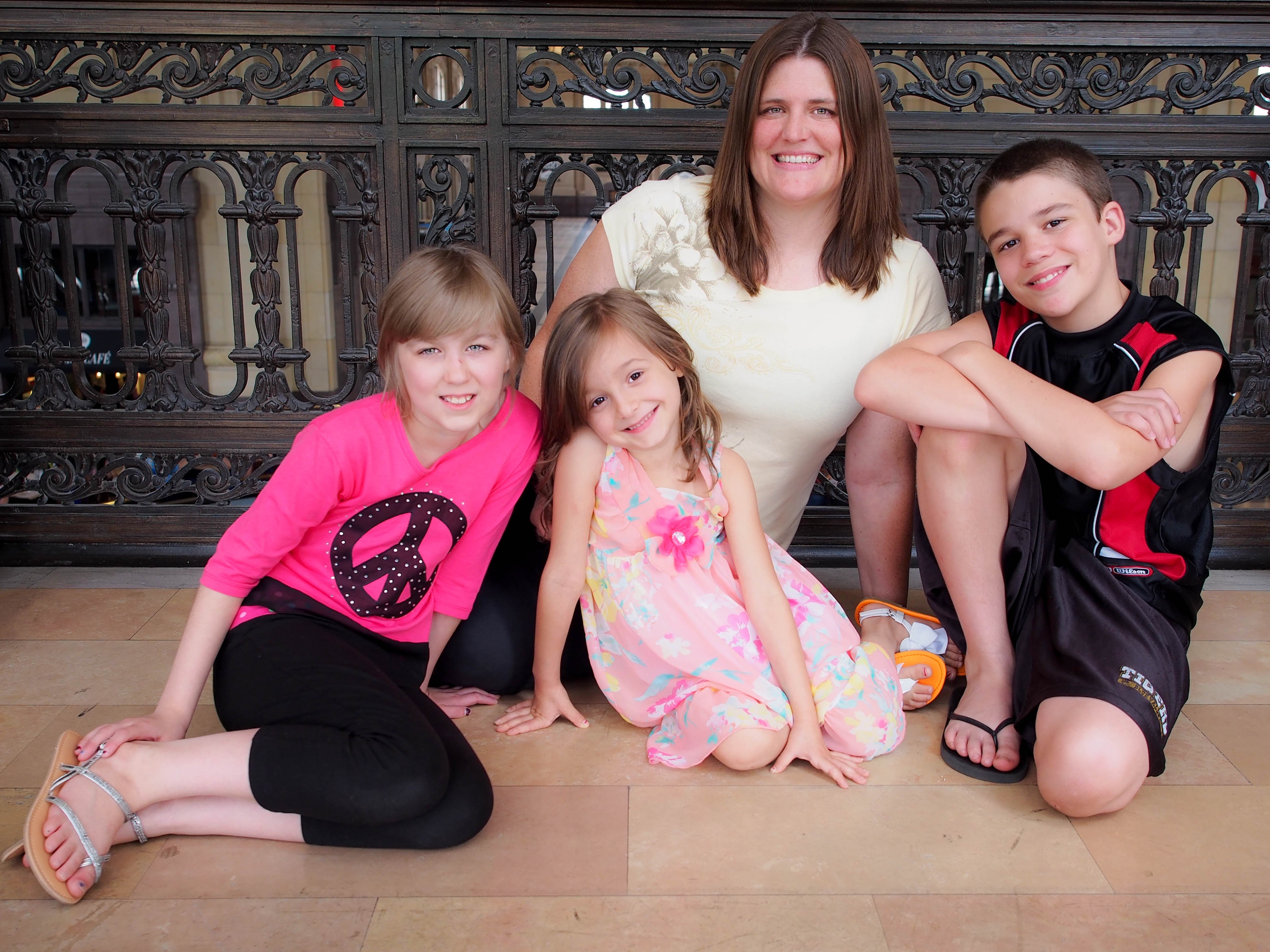 Foster parents are people who are passionate about providing abused and neglected children with the opportunity for a positive future.
In 2008, FosterAdopt Connect became a Missouri Child Placing Agency, licensed to recruit, train and assess foster, adoptive and kinship homes for children in foster care. Because of FosterAdopt Connect's proud history of championing the needs of foster and adoptive families, this type of work was a natural fit for the organization. FosterAdopt Connect provides licensure services for people who are interested in providing a temporary or permanent home to Missouri kids who have been abused or neglected.
In 2011, FosterAdopt Connect gained national recognition as the first Missouri Child Placing Agency to earn the All Children-All Families seal from the Human Rights Campaign for its work in supporting LGBT-headed families who wish to serve as foster and adoptive parents.
To date, the homes licensed through FosterAdopt Connect have reported extraordinary satisfaction with their fostering experiences, and are retained at a percentage that exceeds 95% each year. We invite you to consider whether or not you might be the right family for a child who desperately needs one.
Foster and adoptive parents are single people, married people, or partners. They are age 21 or over, and can continue to foster well into their golden years. Foster families live in apartments, houses in neighborhoods, and on rural acreage. Foster families are high school graduates, and people with advanced degrees. Foster families have their own biological children at home, no biological children at all, or grown children and grandchildren. Foster parents are all races and ethnicities. Foster parents are religious people, or people who don't practice religion. Foster parents choose to foster because of a calling, because of a desire to grow their family, or because of an interest in making a difference for a child who needs help.
All applicants who are interested in fostering in the state of Missouri must go through a similar process for assessment and licensure. This process includes:
An initial inquiry phone call with a licensing staff member who covers some basic information on fostering and collects some facts about the applicant's family.
An initial in home visit, in which the licensing staff member provides additional information to the applicant family and does a preliminary walk through of the home to ensure that the applicants have adequate space and can ensure physical safety within their home.
A comprehensive background check, which includes providing the agency with medical physicals, FBI fingerprint background checks, child abuse/neglect history checks, financial information, and more.
A pre-service training process in which all adult applicants in the home complete 27 hours of initial training on foster care and adoption, designed to identify areas of strength and concern for both the applicant and the agency.
A comprehensive and in-depth home study completed by a licensing staff member through a series of home visits with the applicant family. This study is a narrative representation of the applicant family and its strengths. The home study identifies the competencies that the applicant brings to the role of fostering/adopting, and helps to introduce the family to the Children's Division for their license approval.
Once licensed, a foster family must complete a minimum of 30 hours of additional training bi-annually to maintain foster parent licensure. Most training is selected by the family based on their needs for information as they begin the fostering process. However, some trainings are mandatory for all foster parents including CPR and first aid, and disaster preparedness.
To request additional information contact Julie Murray.