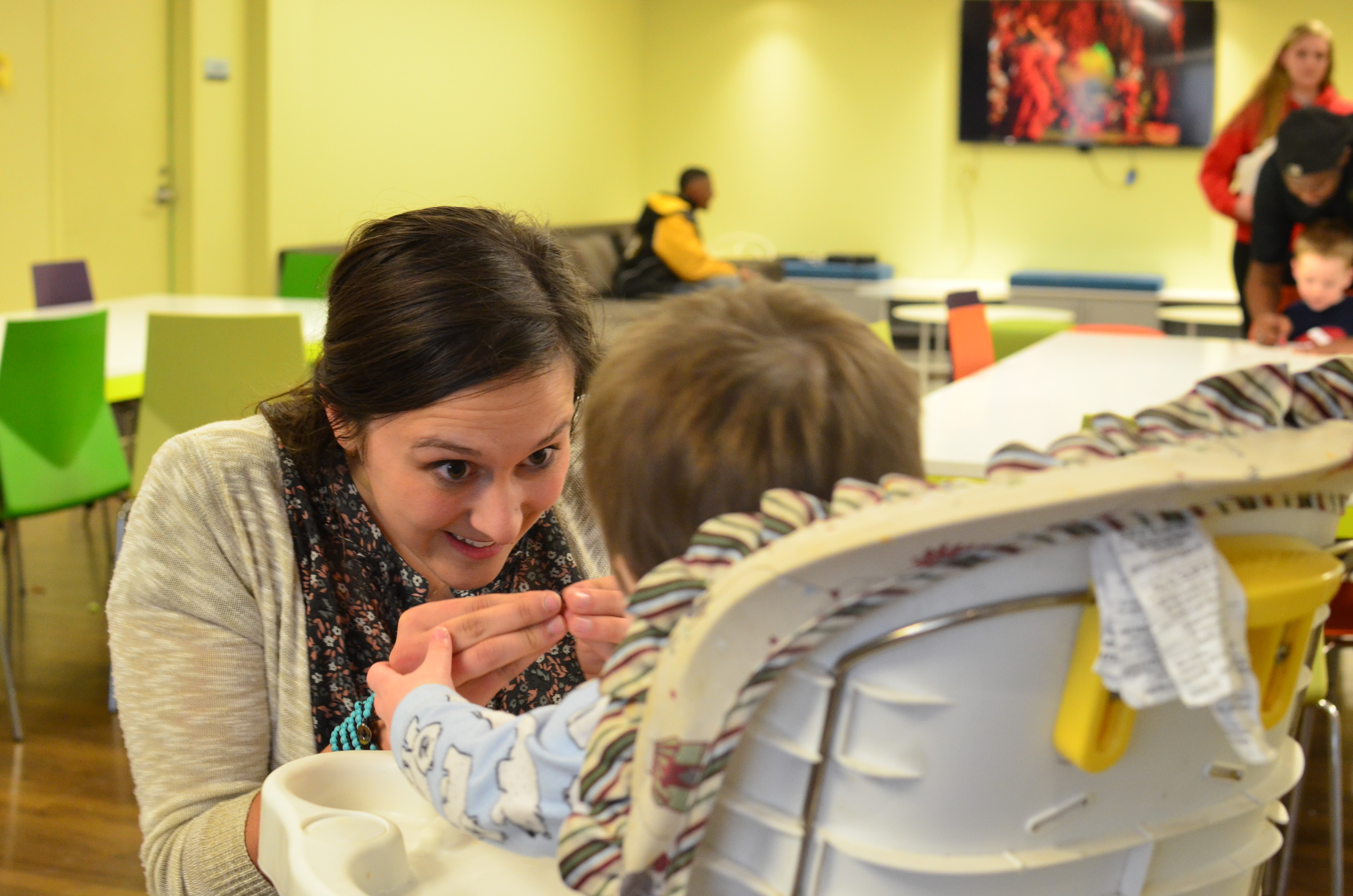 In response to a dramatically increasing number of kids coming into foster care in the Kansas City area, FosterAdopt Connect created a program that challenges the child welfare system to raise the bar and provide comprehensive and intensive services quickly and effectively. 
This program preserves families, reduces trauma to children and parents, and saves taxpayer dollars.
According to the Kids Count Data Book 2011, the number of Missouri children in foster care, which had been steadily decreasing for several years, began to rise in 2008.
| | | |
| --- | --- | --- |
|   | Children in care August 2009 | Children in care August 2012 |
| Cass County | 99 | 296 |
| Lafayette County | 24 | 50 |
| Jackson County | 1,168 | 1,648 |
The issue of more children entering foster care is only half of the equation. The rest of the increase in the numbers of children in care is attributed to a steady or declining number of children leaving the foster care system for any of the variety of permanency options available. The resulting strain on an already overburdened and underfunded system has left Missouri's most vulnerable children at increased risk for negative outcomes.
FosterAdopt Connect's Family Connections Intake and Assessment Shelter is an innovative new program designed to address this growing problem using a fast-paced, intensive and comprehensive service delivery approach to safely and effectively reunify children with their birth families whenever possible, and to provide them with familiar and well-supported alternative kinship placements when reunification cannot be achieved. Currently located at our headquarters in Independence, Missouri, this shelter serves children and families from Jackson, Lafayette, and Cass counties as well as the Kansas City metropolitan area.
This shelter program offers a significant twist to traditional shelter care for abused and neglected children and their families. In addition to maintaining sibling connections and providing comprehensive assessment services designed to identify the specific needs of each child entering the shelter in several domains of functioning, this shelter provides immediate, intensive family and community engagement services designed to address and resolve the issues which have brought the family to the point of the abuse incident.
Using a technique called Family Group Conferencing, the Family Connections Liaison (MSW) guides the immediate and extended family, and people who they identify as natural supportive resources, through an honest assessment of the presenting crisis/abuse event, the issues which led up to and influenced that event, and the stressors and factors that continue to create an environment that is unsafe for the children in the home. Working together, the family and their group acknowledge their responsibility for the abuse event, and create and implement a plan for the safe return of their children to their home. Once a reasonable safety plan has been identified, the public agency and court personnel involved in the family's court case join with the Family Group in order to review and approve the plan. The goal of the program is to divert a minimum of 50% of the children served by this program from needing to remain in foster care beyond the initial 60 days leading up to the Adjudication Hearing.
Originally funded, in part, by an Applicant Defined Start up Grant from the Health Care Foundation of Greater Kansas City, this program opened in July 2012. Outcomes as of July 2013:
68% of children safely reunified with their birth families, in 60 days or less
28% of children discharged to safe and willing relatives identified through the Family Group Conferencing process and licensed by MFCAA
4% of children discharged to unrelated foster caregivers
Learn more about two special families who have first hand experience with the shelter program. 2013 Forever Families Gala Program Spotlight – Family Connections Intake and Assessment Shelter.
Located at FosterAdopt Connect's new facility, this program has expanded its capacity to serve 18 children, with the goal of identifying the factors contributing to its success so that other organizations can successfully replicate the model elsewhere. For more information or to volunteer at the Family Connections Intake and Assessment Shelter, please contact Nathan Ross, Director of Youth Programs.
Family Connections Early Education Program
Over the past four years, FosterAdopt Connect has recognized a significant need for preschool services among the children we serve and have been troubled by the difficulty we encounter in trying to access these services on their behalf. Children receive placement in our shelter for a short period of time (30-90 days) – making it fairly difficult to enroll them in any long–term preschool program. Due to the overwhelming need for these services among young foster children, and the aggravating lack of services in our region, we decided to create a short-term preschool service within our shelter facility that works to identify potential delays and implements individualized education plans. Click here to learn more about this exciting new program.