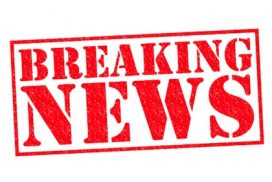 FosterAdopt Connect serves as the voice for abused and neglected children and the families caring for them. See our latest news items.
BIRTH CERTIFICATES NOW AVAILABLE TO ADULT ADOPTEES
December 2017
Adoption is a change in the job of parenting, but it doesn't change the connection between a child and birth parent. Beginning January 2, 2018, adult adoptees can access birth certificates to reconnect with birth parents or find family medical history.
KANSAS OFFICIALS EXPERIENCE A DAY IN THE LIFE OF A FOSTER CHILD
November 2017
FosterAdopt Connect leads elected officials and other community leaders in Kansas through a foster care simulation called the Journey Home Bus tour to bring awareness to what children in care experience every day.
FOSTERADOPT CONNECT STAFF MEMBER & HUSBAND ADOPT SIBLING SET OF 7
August 2017
After reunification efforts with their biological parents were unsuccessful, and 1249 days of living in foster care, a wonderful sibling set of five children was adopted by Robert and Heather Saak on August 2. They joined their two siblings who had previously been adopted by the Saaks, along with 8 other children, to form a family of 17!
SIBLING SET ADOPTION HIGHLIGHTS NEED FOR FOSTER & ADOPTIVE PARENTS
August 2017
The Saak Family's recent adoption of a sibling set of seven children demonstrates the importance of sibling bonds, the need to keep siblings together, and the incredible need for foster and adoptive parents in our community.
NATIONAL FOSTER CARE ADVOCATE ANNE HOLTON SPEAKS AT FAC GALA
August 2017
The Honorable Anne Holton - former First Lady of Virginia, former Virginia Secretary of Education, family court judge, attorney, and public policy expert, has become an ardent voice for foster children, enacting policies that have made significant strides for foster children. She served as keynote speaker for FAC's 2017 Forever Families Gala on August 5 and joined FAC President & CEO Lori Ross on the KCTV-5 morning show to talk about the importance of advocacy on behalf of foster and adopted children.
BBQ LOVERS GET THEIR FIX & HELP METRO FOSTER FAMILIES AT "RIBS FOR KIDS"
April 2017
Father and son (Randy Ross of McGonigle's Market and Nathan Ross of FosterAdopt Connect) tell the story of how Ribs for Kids began 14 years ago and continues to help foster and adopted youth and families today.
TV STAR BRINGS DONATIONS TO FOSTERADOPT CONNECT
February 2017
The Fosters actor Hayden Byerly delivered his Hayden's Hope Totes to foster kids at FosterAdopt Connect.
LOCAL HEROES: CLASS OF 2016
December 2016
FosterAdopt Connect CEO Lori Ross  and husband Randy honored as Local Heroes by Ingram's Magazine; the seven hero couples were chosen because they have an "empathetic heart, a generous spirit and a desire to act on behalf of others." Congratulations and incredible work, Lori and Randy!   
JOURNEY HOME BUS TOUR SHOWS A DAY IN THE LIFE OF A FOSTER KID
November 2016
KSHB reporter Rae Daniel joined the Journey Home Bus Tour foster care simulation and filed this story about her experience.
COMMUNITY MEMBERS TAKE A JOURNEY TO LEARN MORE ABOUT FOSTER CARE
November 2016
Close to 50 Kansas City elected officials, social service professionals, and educators packed a school bus on November 21 as part of the Journey Home Bus Tour foster care simulation to learn more about the need for permanency for kids in care. Fox4KC was there to see them off on their journey.
PILOT PROGRAM HELPS YOUTH WHO'VE AGED OUT OF FOSTER CARE
November 2016
Hear from former foster youth Gerald Blackmon as he talks about how FosterAdopt Connect's new Community Connections Youth Project (CCYP) is helping him forge a new future.
KANSAS CITY FOSTER-PARENT GROUP GROWS TO NATIONALLY RECOGNIZED AGENCY
September 2016
What is FosterAdopt Connect? Let Lori Ross, President & CEO, tell you.  
EXTREME RECRUITMENT FINDS FOREVER FAMILIES FOR KIDS IN CARE - KANSAS CITY STAR ARTICLE
March 2014
Foster Care "Extreme Recruitment" program helps find permanent homes for teenage children.
HEALTH CARE FOUNDATION OF GREATER KANSAS CITY SELECTS EXTREME RECRUITMENT AS GRANT SPOTLIGHT
December 11, 2013
Get a closer look at our extreme recruitment program and hear why it is so important in the words of our CEO, Lori Ross. 
SAVING THE TIVOLI AND FOSTERING & ADOPTING
November 16, 2013
Eric Charles-Gallo talks about fostering and adopting. He and his husband were recently featured in a Huffington Post article: One Couple's Story Of Fostering Love And Building Families In The Midwest.
ERIC AND LOUIS' STORY
November 15, 2013
Eric Charles-Gallo, 37, and Louis Gallo, 32, of Kansas City, Missouri have adopted three kids and fostered 20 children. Louis runs his family's business and Eric's experience with fost-adopt led him to work as a professional in the foster adoption field. RaiseAChild.US spoke with Eric about the couple's evloving journey as foster and adoptive parents.
BECOME A FOSTER OR ADOPTIVE PARENT
November 8, 2013
FosterAdopt Connect (formerly MFCAA) and the Accuna family talks about foster and adoption on KSHB Channel 41. This news clip includes information about the Raise A Child initiative. 
AN EVENT FOR POTENTIAL PARENTS CONSIDERING FOSTER CARE OR ADOPTION
October 2, 2013
Are you an LGBT person who is ready to start a family or add to your existing family? If so, you might be interested in a Nov. 21 event in the Crossroads Arts District that is designed to give LGBT households the boost they need to enter the world of foster/adoptive parenting. Single and partnered LGBT adults are the main targets for the event at Studio B, but all are welcome.