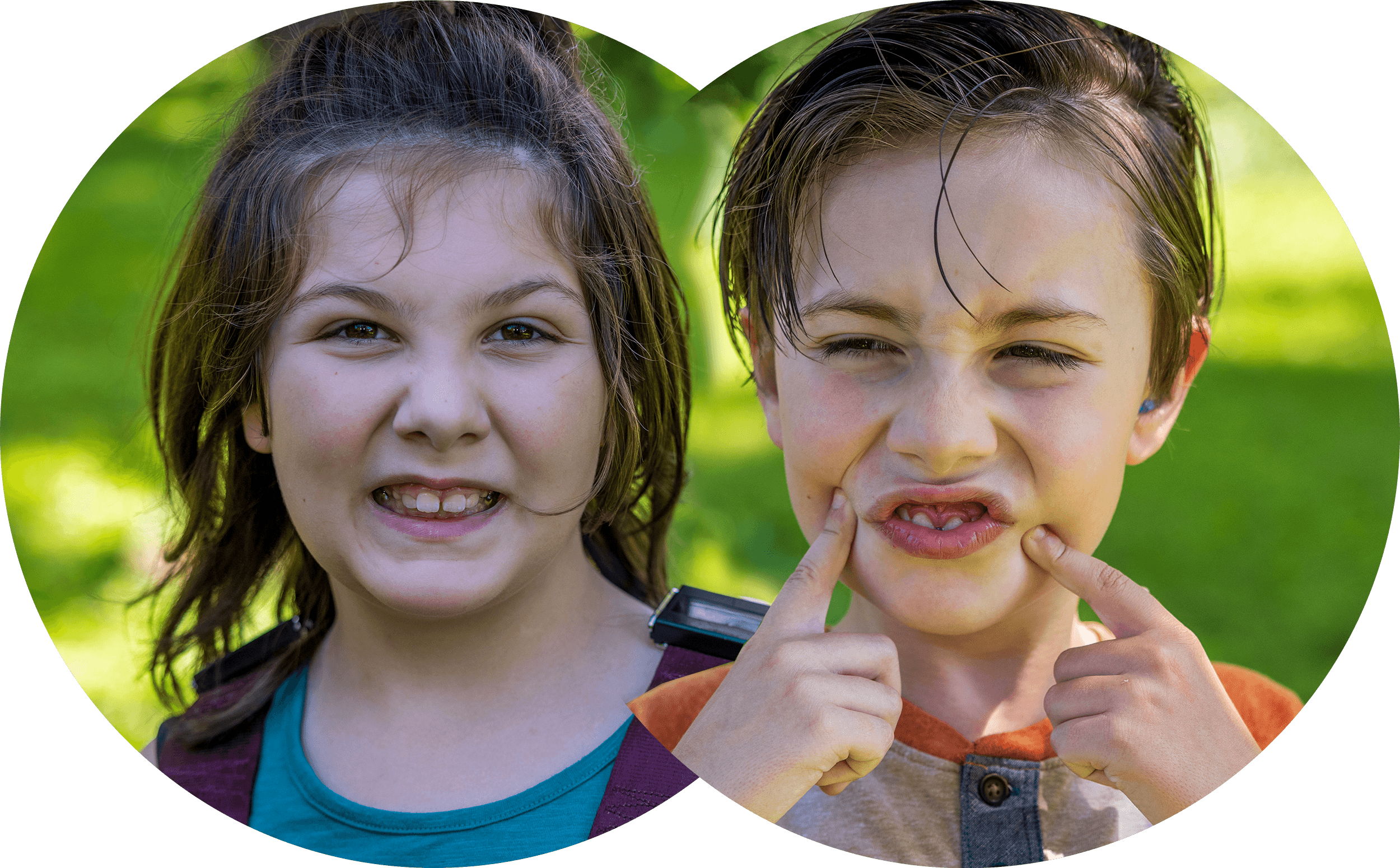 Meet Ashlynn and Michael! If you are in need of a fort builder, look no further! Ashlynn is locally known as the "master fort builder." Building a fortress made of pillows and blankets is her specialty. Ashlynn has many passions outside of fort building, one being the outdoors! This water bug loves to be outdoors in the water where she can feel the calm and coolness of water in her hands. Like all kids, Ashlynn loves playing with her baby dolls and with her brother, Michael. Ashlynn is in the third grade.

Most would describe Michael as a "visual" child. He loves when he can hold things in his hands and easily manipulate them. Michael is the more affectionate of the two, he will often ask to hold your hand. His favorite thing to do is get comfortable on the couch and watch his favorite cartoons or a good movie! Michael loves to help his big sister building forts and enjoys being outdoors as well. Michael is described as the quieter of the two siblings. Michael is in the second grade.

These happy, loving kiddos would do best in a family where they are the only children in the home; however, their caseworker will consider all family types. Ashlynn and Michael require 24-hour supervision and patience. We will only accept inquiries on the sibling pair, as they will be placed together. Ashlynn and Michael have significant connections to maintain following placement.

If you would like to learn more about Ashlynn & Michael,
please contact:
Madison Dryer
Madison.Dryer@FosterAdopt.org
816-381-7441
Extreme Family Finding at FosterAdopt Connect
18600 E 37th Terr S,
Independence, MO 64057